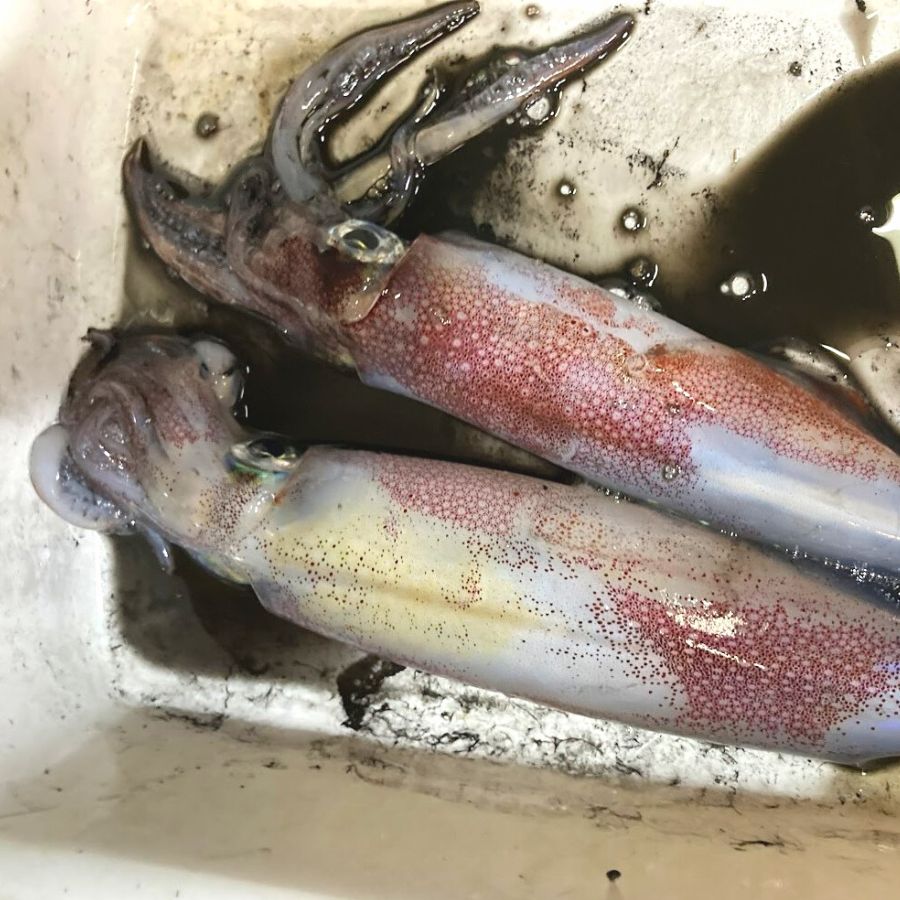 Unique Ecosystem - Marine Life
Based on the different fishing seasons and biological characteristics, it is known that mature swordtip squid migrates in three different seasonal shoals: spring, summer and autumn. The males are around 65 cm in length and the females 40 cm. The female squid lay a dozen eggs on the sandy seafloor in spring through summer. In Shimane Prefecture, swordtip squid are caught by squid fishing carried out along the coast (using lights to attract the shoals at night), pound nets and off-shore bottom trawling.
During summer through autumn, the lights from squid fishing boats in the waters near the Oki Islands illuminate the sea, creating a beautiful sight. Here in the Oki Islands, "spear squid" are called "swordtip squid", and "swordtip squid" are known as "white squid"; squids have different names in different regions.