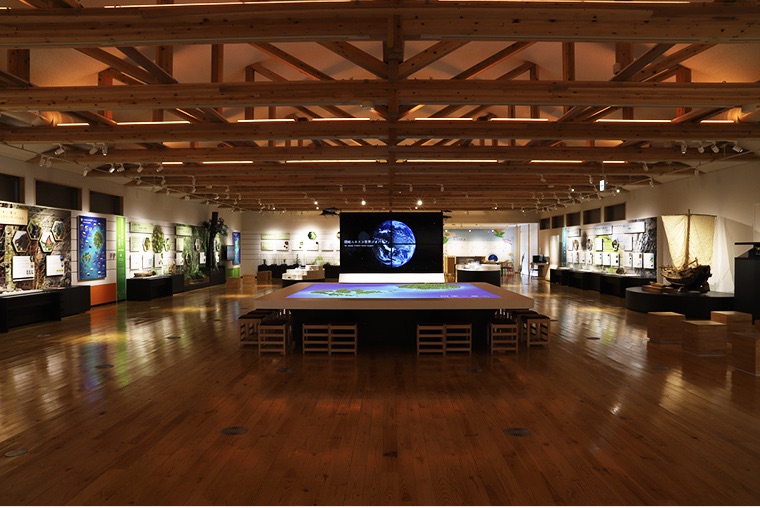 The Oki Islands Through their "Histories"
Remote islands in the Sea of Japan—the Oki Islands UNESCO Global Geopark. How did the land that forms these Oki Islands come to be? What kind of plants and animals inhabit them, and how do the people here live their lives? These answers are found in the grand story of the Earth and life.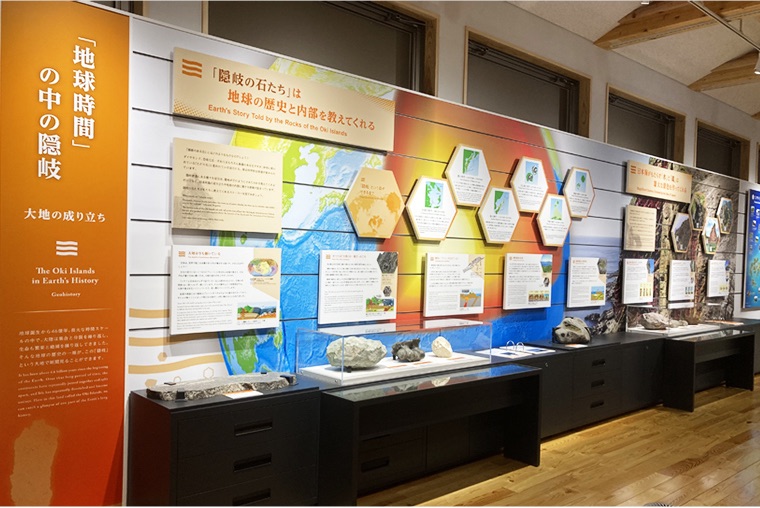 The Oki Islands in Earth's History
It has been about 4.6 billion years since the beginning of the Earth. Over that long period of time, the continents have repeatedly joined together and split apart, and life has repeatedly flourished and become extinct. Here in this land called the Oki Islands, we can catch a glimpse of one part of the Earth's long history.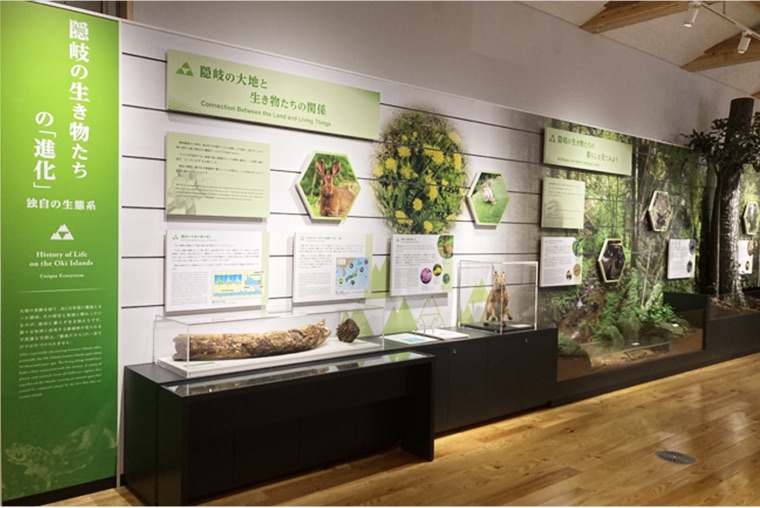 History of Life on the Oki Islands
After experiencing a number of changes in the land, the Oki Islands became remote islands about 10 thousand years ago. The living things found here hold a close connection with this history. A variety of plants and animals from all different regions live together on the islands, creating an unusual space that cannot be explained simply by the fact that they are remote islands.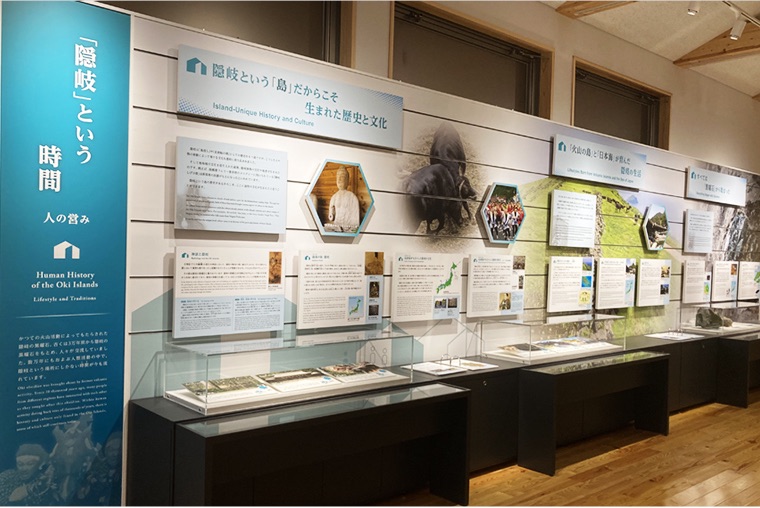 Human History of the Oki Islands
Oki obsidian was brought about by former volcanic activity. Since 30 thousand years ago, many people from different regions have interacted with each other as they sought after this obsidian. Within human activity dating back tens of thousands of years, there is history and culture only found in the Oki Islands, some of which still continues today.