Inside the natural forest at the foot of Washigamine Ridge and other locations on Dōgo Island, there are many gigantic Japanese cedar ( Cryptomeria japonica) trees, including the "big four," that are hundreds of years old.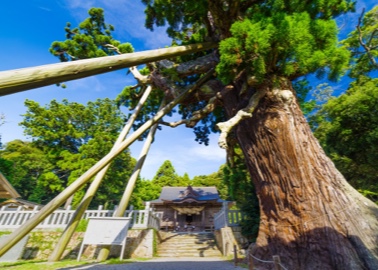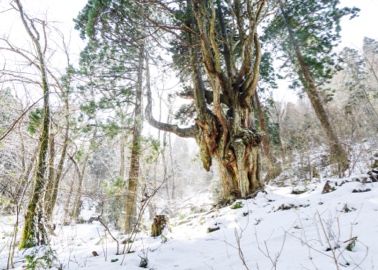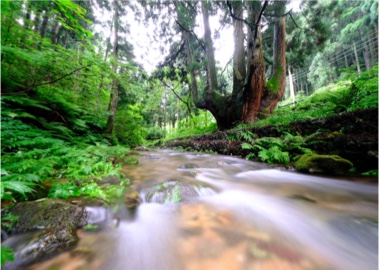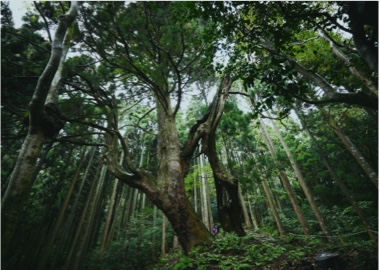 There are mainly 3 types of Japanese cedars: omote-sugi and ura-sugi, distributed along the coast facing the Pacific Ocean and the Sea of Japan respectively, and Yaku-sugi which is found distributed on Yakushima Island.
It has been discovered that the Japanese cedars originally growing in the Oki Islands are ura-sugi, and little by little, studies conducted on Japanese cedars have been unraveling the story of the migration of plants during the glacial period.

The Japanese cedars which could no longer grow in the cold inland area of Honshu took refuge on the warmer coast of the Sea of Japan, particularly on the Oki Islands, which at that time were part of a peninsula.
Later, along with the increase in temperature, Oki became islands, trapping the Japanese cedars that migrated there during the last glacial period. The descendents of those Japanese cedars still remain in Oki, and they carry their own unique genes. These Japanese cedars are a precious treasure of the Oki Islands.
It is speculated that the mysterious plants that make up the vegetation of the Oki Islands may have sought refuge here, just like the Japanese cedars.