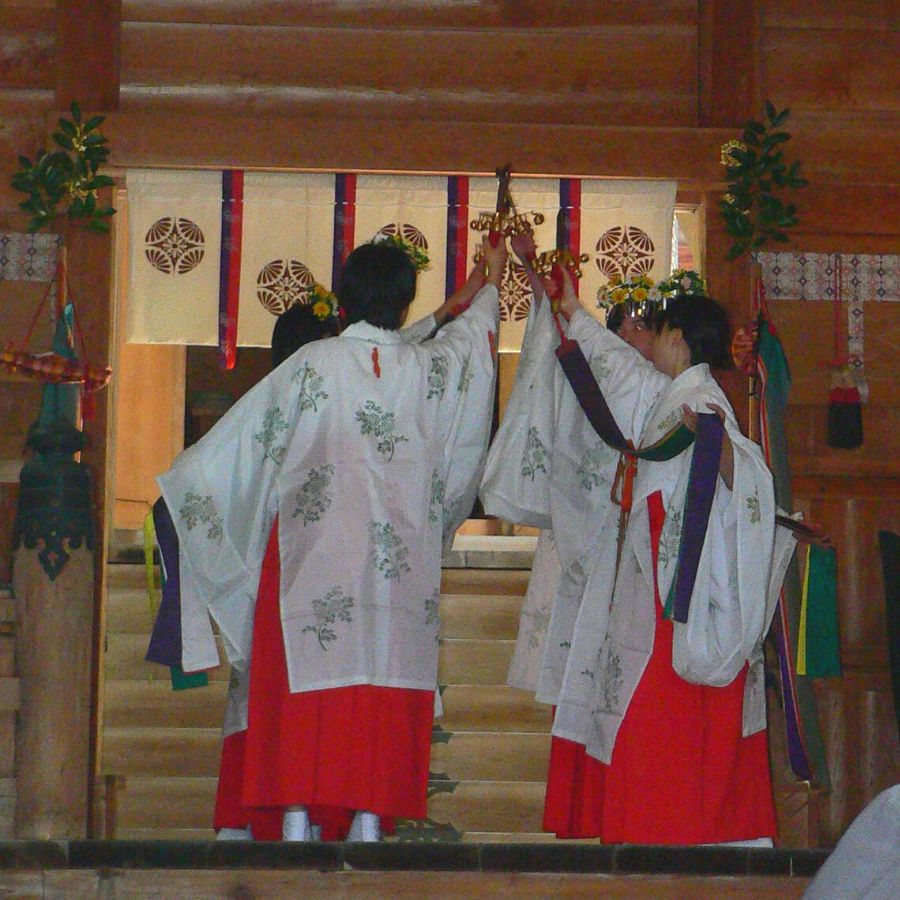 Lifestyles and Traditions - Festivals
Held every year on April 14 & October 14, at Oki Shrine (Ama Town)
This festival is held twice every year, in spring and autumn, to honor the divine virtues of Emperor Go-Toba. At the festival, both in spring and autumn, Jōkyūraku, a dance paired with music and the waka created by Emperor Go-Toba and also an Intangible Cultural Property of Ama Town, is dedicated. Furthermore, tea ceremony and tug-of-war competition are held alongside the festival in spring, and in autumn, there is a children's sumo championship. In addition, at the Shikinensai festival (the festival in autumn), which is held once every 5 years, there is a short parade from the shrine to the cremation mound.