Makihata is the name of a unique farming method developed in the Oki Islands.
The Dōzen Islands are the outer ring of a caldera that was formed by volcanic activity 6 million years ago. With scarce flatland and numerous steep slopes that cannot accumulate soil and nutrients, they are not very suitable for agriculture.
To utilize the little farming land available to the fullest, the people developed a rotation farming method called makihata.

While rotation farming was also carried out in medieval Europe, in the Oki Islands it took the unusual form of a four-year cycle.
Raise cattle as a labor force and let them graze the pasture and fertilize the soil
Cultivate beans for food manufacturing and to fertilize the soil (through the production of root nodule bacteria)
Cultivate millet as a hardy crop (also in the years with poor weather)
Cultivate grains as a staple food
By dividing the land into fields where all these steps were implemented in rotation, this cycle allowed the land to be used continuously, yielding the same products without depleting its nutrients.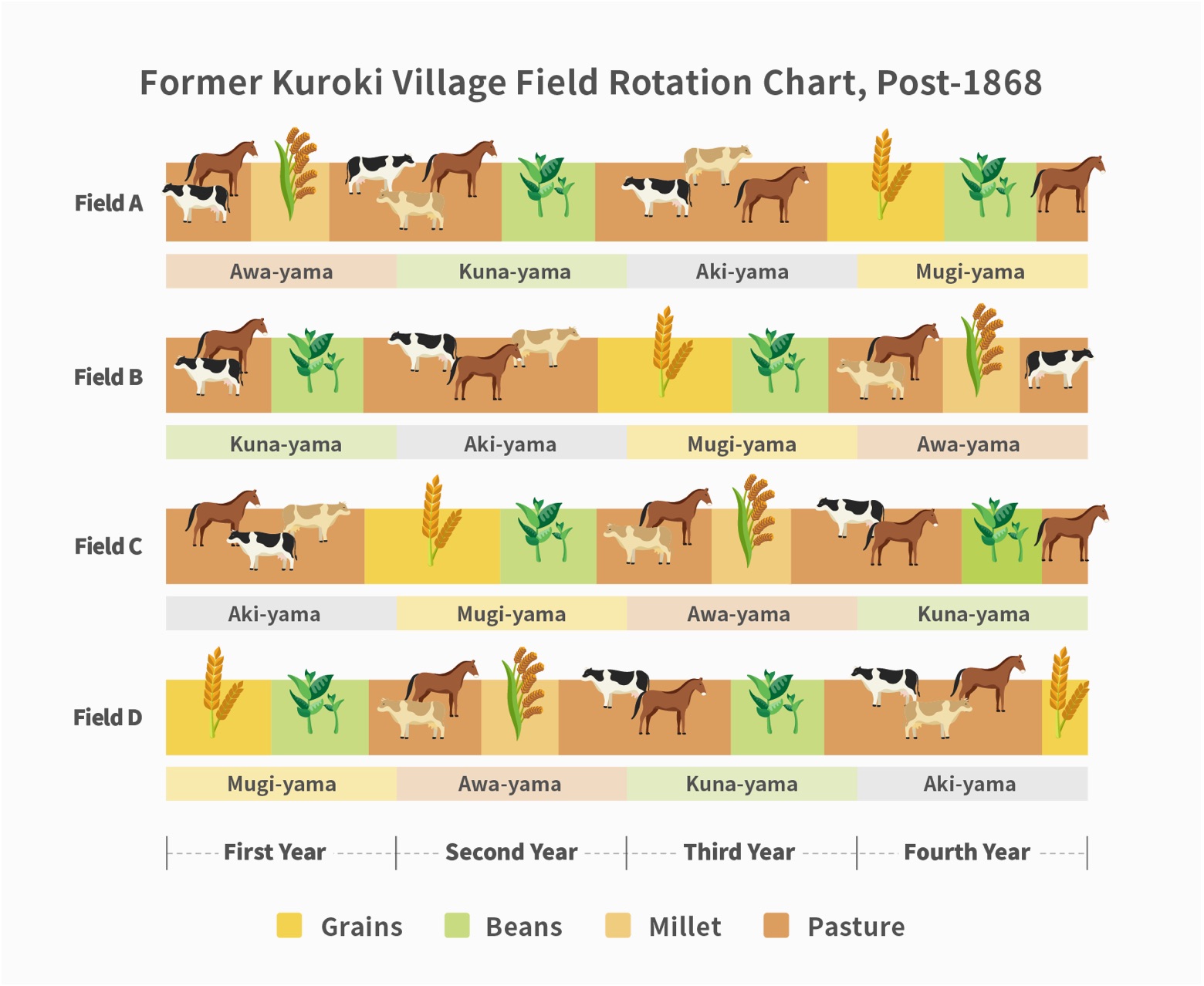 Stone walls were used to divide the land into fields for makihata farming, which was carried out until around 1970.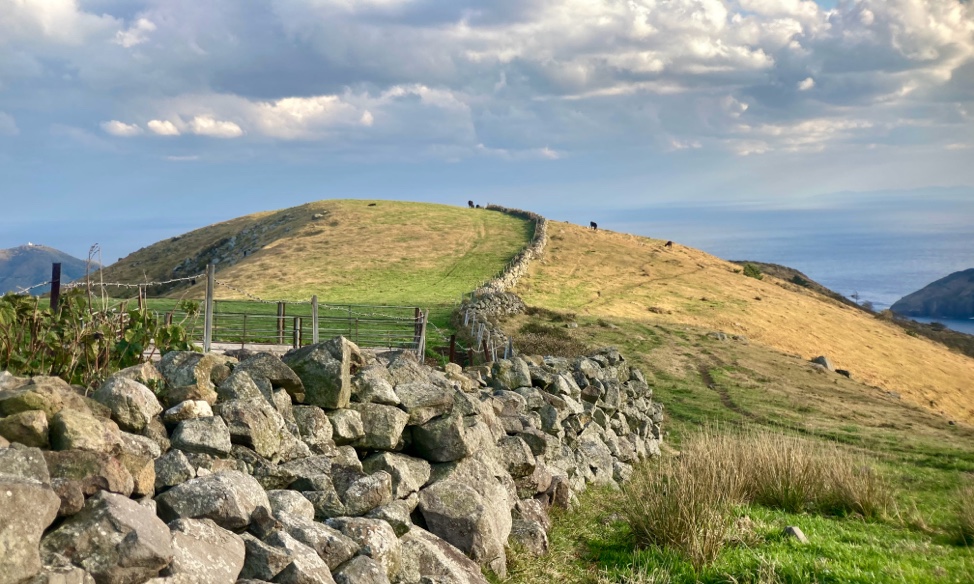 Even from these stone walls, we can learn about the wisdom of the people who once lived on the islands.